TM presents a map-based geomatics service application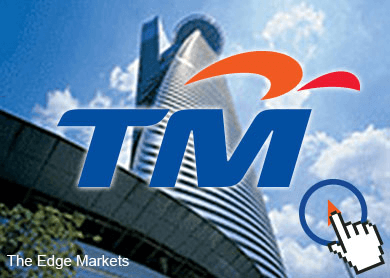 KUALA LUMPUR (October 12): Telekom Malaysia Bhd (TM) introduced a map-based geomatics service for various industries called SmartMap Application Program Interface (SmartMap API) which can improve business operations with geographic information system capabilities ( GIS).
In a statement released today, TM's vice president of mass marketing operations, Moharmustaqeem Mohamed, said the SmartMap API is a comprehensive service that provides a wide range of geographic information for industries such as retail, hospitality, automotive, insurance, shipping and logistics, telecommunications and government departments.
Geographic information includes property lot numbers, operational information such as demographics as well as surrounding points of interest, which will enrich the value of the areas.
"This, in turn, gives business customers the flexibility to establish the level of detail they need for the mapping service to be personalized and integrated into their website or application.
"In addition, business and operational data used or incorporated into this service can be hosted locally by customers, thereby ensuring the confidentiality and integrity of customer information," he said.
Moharmustaqeem said the geomatics service offers more than the purchase of basic maps to help with business visibility, as it allows businesses to embed a map for any website or on any application they want. 'they use.
It further helps corporate clients design their own maps and ultimately decide on the appropriate and relevant level of information for their business audience, he said.
Moharmustaqeem added that TM would also do the geocoding for the companies based on the raw data it received from the companies.
"For companies that have already started in GIS activities, it would be easy to integrate the TM map into the SmartMap API on their website, connect to their standard GIS software and deploy relevant business applications.
"Businesses don't need to have GIS expertise because the SmartMap API uses simple programming such as HTML and JavaScript, which makes it very convenient to integrate maps into their websites so they can focus. on their business goals.
"To get started, customers can use SmartMap, which is an out-of-the-box application for performing geographic market research, operational analysis, planning and reporting.
"The service also does not require a significant investment in hardware and software," he said, adding that the data is kept up to date with map updates done at least four times a year at no additional cost. .
At 12:30 p.m., TM rose seven sen or 1.03% to RM 6.89 with 5,389,800 shares for a market cap of RM 25.6 billion.
(Note: Edge Research's fundamental score reflects a company's profitability and balance sheet strength, calculated based on historical numbers. The valuation score determines whether a stock is attractively valued or not, also on based on historical numbers. A score of 3 suggests strong fundamentals and attractive valuations.)