The CEO and senior manager of the services company Hajj sacked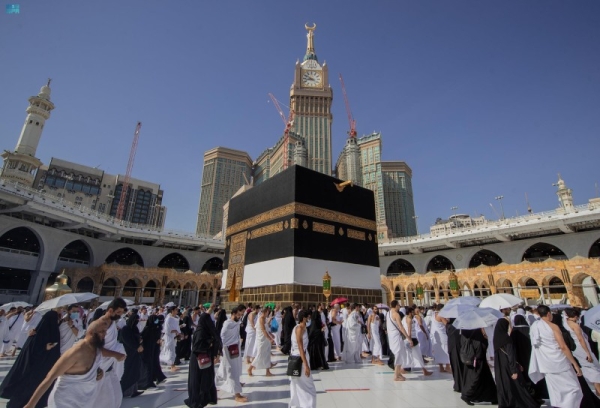 Okaz/Saudi Official Gazette
MINA – The Ministry of Hajj and Umrah announced on Wednesday that a CEO and another senior official of a Hajj service company have been sacked for their role in failing to provide required services to pilgrims. The disciplinary action was taken in coordination with the company's board of directors.
An investigation is underway against officials regarding the reasons that led the company not to provide the required services, the ministry said while stressing that it closely monitors all services provided to pilgrims to ensure their quality and their standards.
The ministry stressed that it will track all agencies as well as businesses and establishments that operate during the Hajj season, monitor any violations and deal with them immediately and instantly. This is part of the Ministry's implementation of directives from the Custodian of the Two Holy Mosques, King Salman, and Crown Prince Mohammed Bin Salman, aimed at facilitating the provision of the best services ever offered to pilgrims as well as ensuring the safety and comfort of pilgrims.
The ministry said it will not tolerate any shortcomings affecting the services rendered to pilgrims and that the ministry's inspection and field teams will carry out continuous rounds to assess and monitor the quality of the services provided to them. The Ministry will process communications received by it without exception, with the aim of raising the level of quality of services for pilgrims and maintaining their safety.