Pflugerville officials approve deal with private ambulance service company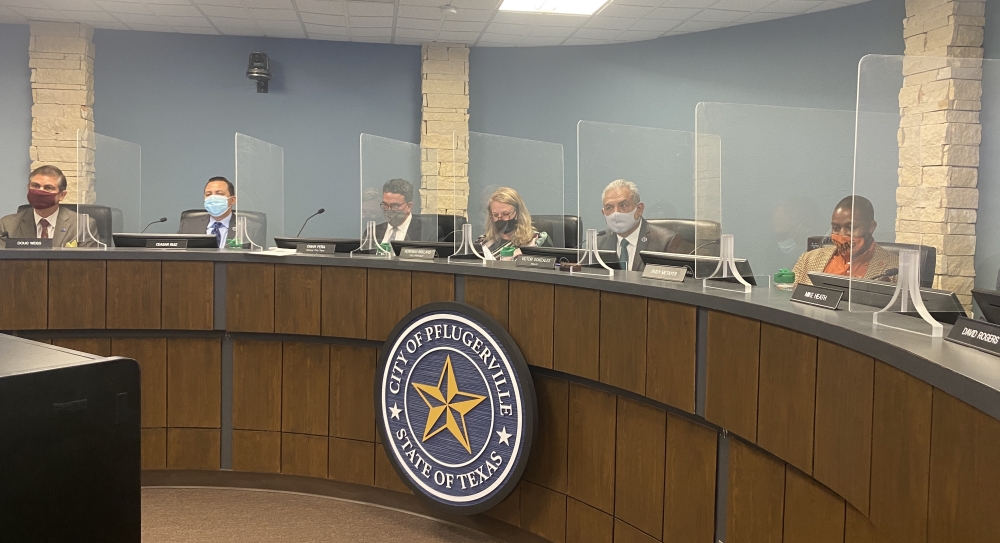 After postponing the decision to contract with a private ambulance service provider last month, Pflugerville city council accepted a deal for the city's emergency services.
Officials made the decision at a meeting on Nov. 9, and the deal involves Acadian Ambulance Services, LLC, which would begin providing services on Jan. 1.
Council member David Rogers said on Nov. 2 that the fact that Acadian does not bill the city as part of the contract and will subsequently rely on revenue billing was an attractive part of the deal.
On October 30, Travis County Commissioners Jeff Travillion and Brigid Shea released a statement condemning the Acadian contract and calling on all residents of Pflugerville and its extraterritorial jurisdiction to vote yes in a voting initiative on 2 November for the new ESD No. 17 overlay district to annex the two zones.
"Voting for ESD 17 means saying no to for-profit corporate ambulances which are known to have long emergency response times, which can cost you twice as much, and which aggressively collect debts to even include liens on homes. people, "the statement read.
On the same day, many residents spoke out against the deal and urged council to wait for the results of the annexation election before moving forward with Acadian.
Voting measures to annex the city into ESD 17 failed in the unofficial vote count by wide margins, with residents voting nearly 65% ​​against the measure to pay taxes to the district.
In addition to the failed voting measures, Pflugerville City Council recently passed a franchise requirement to provide emergency medical services within city limits.