PeduliLindungi will become a public service application: Ministry of Health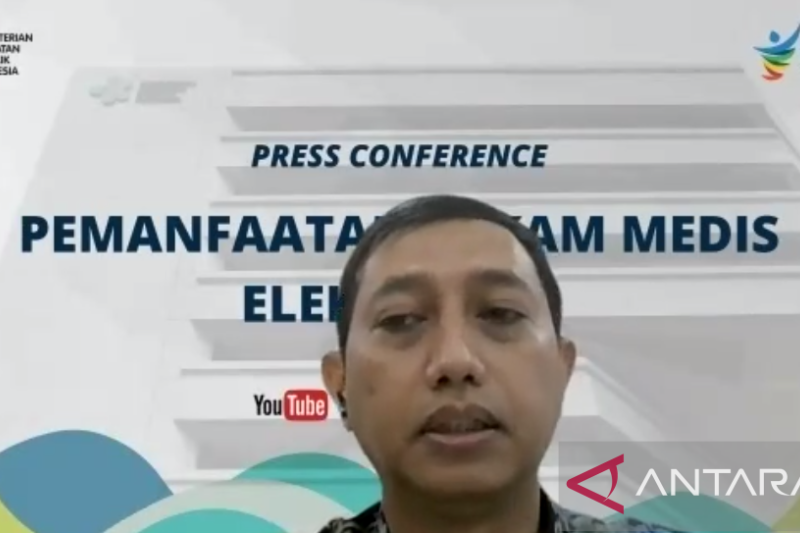 Jakarta (ANTARA) – The Ministry of Health has said the PeduliLindungi app will become a public service app allowing people to access electronic medical records through the app.
PeduliLindungi is a COVID-19 tracking app developed by the Indonesian government to help curb the spread of the virus launched in March 2020.
"PeduliLindungi will become a public service app and not just for COVID-19," the Health Minister's expert staff for health technologies, Setiaji, said during a virtual press conference attended here on Friday.
Setiaji explained that PeduliLindungi will be used as a public service application since its ecosystem is already available and its users have reached over 100 million people.
"Rather than developing a new system and a new application, of course, we will use PeduliLindungi which is already known and (add) its functionality," he remarked.
One of the services that will be provided to PeduliLindungi is access to electronic medical records and other health services.
Setiaji, who also serves as Chief Digital Transformation Office (DTO) of the Ministry of Health, noted that other parties, such as hospitals, can access patients' electronic medical records with the new version of the app. .
For people without phones, he assured that integrated health services, including electronic medical records, are still accessible in health facilities.
Speaking about data security, he affirmed that apart from using the system of the Ministry of Health, data protection is also carried out in healthcare institutions. Information dissemination and education will also be conducted to ensure the safety of the electronic medical records service.
"We will also implement the blockchain system, but later, not now, so that the security becomes even stronger," the expert team further remarked.
Related News: Deadline for implementation of the electronic medical record at the end of 2023
Related News: The result of the development of PeduliLindungi brings the confidence of the G20