Pat on Brands donates to youth-owned cleaning services business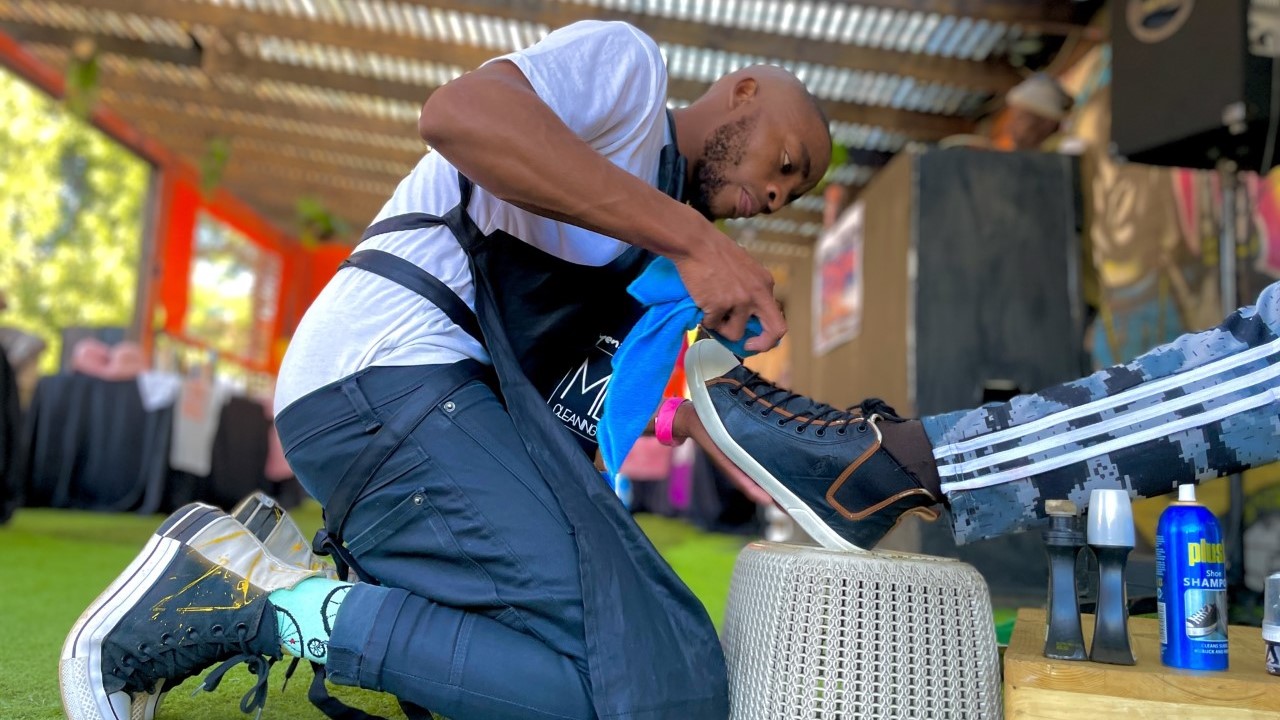 YOBA is an initiative of Pat on Brands, aimed at recognizing brands owned and operated by young people in South Africa.
Pat on Brands says it is devastated by the unexpected loss suffered by a youth-owned business in Soweto, MDU CLEANING SERVICES, as their premises caught fire due to load shedding.
MDU CLEANING SERVICE is a convenient cleaning service company founded by Mduduzi Mnisi.
According to MDU CLEANING SERVICES, "Our main facility, which we use not only for our cleaning services but also for storage, caught fire following a short cause by a resurgence of electricity after the third phase of load shedding. step 4."
"The company was not only using its premises for cleaning services, but also for storage, which was a major contributor to the premises fire. Cleaning products are highly flammable, causing fire to spread and burning un only the premises but also the property of the customers", adds MDU CLEANING SERVICES.
The company originally started in 2015 in Soweto, Orlando as "Sayenza Lento Tekkie Wash" which means "We do this", translated into English, and later changed the name to MDU CLEANING SERVICES. The company offers shoe, bag, car and carpet cleaning services.
Pat on Brands says he has taken it upon himself to lend a hand to MDU CLEANING SERVICES by donating R5,000 to help revive their business.
The Pat on Brands initiative, YOBA does not only exist to celebrate and recognize youth-owned brands, but it also exists to empower and uplift the youth of South Africa.
"A little over a week ago, we were celebrating youth-owned brands at Top 16 Youth-Owned Brands Awards. As a youth-owned business ourselves, we see fit to lend a helping hand to another youth-owned business, Mdu Cleaning Services. We believe that what we can offer them can make a huge difference and help their business rise from the ashes," concludes Pat Mahlangu, Founder and CEO of Pat on Brands / Lerato Agency.
According to Pat on Brands, South African youth have long challenged the status quo. To this day, young people are the engines of economic growth and job creation in South Africa.
Small businesses play a key role in growing our economy and creating jobs for over 60% of the country's population. This means that the more support this small business receives, the more people it can employ and the more prosperous and strong our country becomes, according to Pat on Brands.
For more information, visit www.patonbrands.com. You can also follow the Top 16 awards held by young people on Facebook, Twitter or on Instagram.
pat on the marks Top 16 Youth-Owned Brands Awards YOBA MDU CLEANING SERVICES give back to the community youth-owned small business small business youth day YOBA donates to small businesses